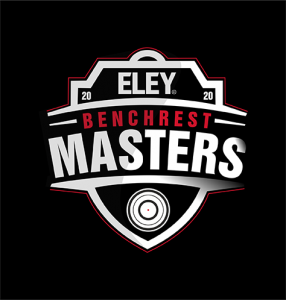 ELEY WORLD CHAMPIONSHIP 2023 SHOOT AT YOUR HOME CLUB, COMPETE ACROSS THE WORLD.
Exciting News! – The February ELEY Benchrest Masters World Championship event is the first of five (5) Online Benchrest matches in 2023 open to all.
Not only will there be individual winners from each event, you will be entered in to a World Championship League with results from each competition ranking your position throughout the year. The top twenty (20) competitors after four (4) events will go through to a World Championship final match to be held in November 2023.
Since the original launch of the competition back in 2020 we have made changes to the entry process. If you entered the competition back in 2020 you do not need to do anything for the first event other than check you still have access to your competition dashboard at myELEY.com
New Competition entries.
Follow this link > https://www.eley.co.uk/vip and click the Benchrest Masters Button. Complete the entry form and pay your match fee when prompted by PayPal.
ELEY will receive a notification of you entry and create you a competition dashboard.
ELEY will email you login instructions with a 'how to' video on entering your scores for the competition.
–
Discipline: 50m Benchrest
Series Dates:
1st Feb 2023 – 28th Feb 2023
1st Apr 2023 – 30th Apr 2023
1st June 2023 – 30th Jun 2023
1st Sep 2023 – 30th Sep 2023
Final: Nov 2023
First Event Closing Date: 20th Jan 2023
Entry: Individual
Entry Fee: 15.00 GBP
Target: Benchrest 25 bulls
Rest: Front and rear, both rests must be independent of each other
Number of targets: (6) Six
No. of shots: 150
Venue: Shooters home club
Environment: Outdoor
Rules: Download Here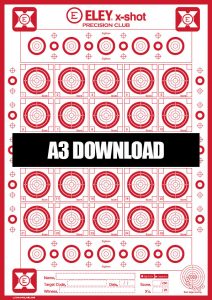 ELEY Benchrest Masters Prizes per event:
1st Place – £300.00, 3000 ELEY tenex 
2nd Place – £200.00, 2000 ELEY tenex
3rd Place – £100, 1000 ELEY tenex
Last Place will receive 500 ELEY tenex
World Championship final:
1st Place – £1000 and the exclusive ELEY Benchrest Masters Red Jacket
2nd Place – £750
3rd Place – £500
Watch our instructional video on how to upload your scores in a ELEY Masters competition.