NEW WORLD RECORD
#teamELEY athlete and Greek Pistol Shooter, Anna Korakaki, who is currently competing at the ISSF World Cup in Changwon (South Korea), put in a brilliant display during the Women's 10m Air Pistol (Qualification) event.
Anna shot a 588/600, breaking her own previous record.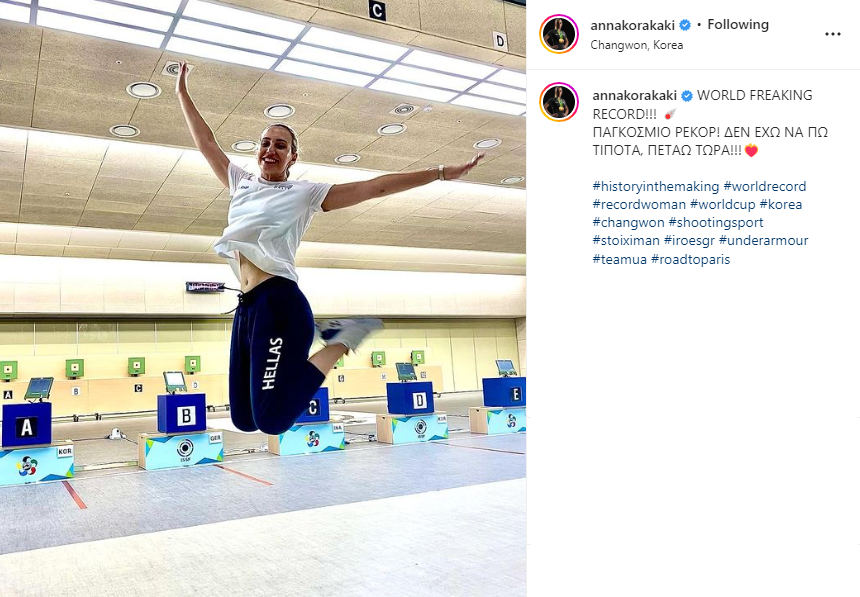 Anna is not a stranger when it comes to breaking records and making history.
She also became the first Greek woman to win two Olympic medals in the same competition and the first Greek athlete in general since 1912.
Anna also became the first women in history to start the Olympic torch relay ahead of the Tokyo games.
A true shooting powerhouse, Anna's prowess in Women's Pistol events makes her one of the world's best.
Anna's ambition is a perfect match for our 'Choice of Champions' philosophy and our pledge to represent the top shooting athletes around the globe.
We look forward to continuing our journey with you Anna, breaking records and winning medals.