The World Rimfire & Air Rifle Benchrest Federation 4th World Championship gets underway in South Africa next week (5th – 15th August). It's expected to host over 200 benchrest shooters from 30 countries across the world. All of whom will take to Krokodilspruit Shooting range to compete for the World Title.
One such shooter who will be there is team ELEY's Bill Collaros. Bill, who resides in New South Wales, Australia, has been putting himself through the paces to train for the event. So, with the WRABF just around the corner, we caught up with Bill to see how he's preparing for the event.
How have you been training for the championship?
Bill: "I started with two years of qualifying through Australian National Championships. As a result, I was lucky enough to qualify for all five events – two air and three rimfire. Once qualified, the last year before the competition saw me increasing training from once a week to twice a week. Additionally, I practiced using two different rifles/classes each session.
This then culminates in training the mind to a point where in this last week pretty much every thought is about the job ahead.
The very last week sees no training just a final gear check. It's also when I can finally feel a bit of excitement and focus while trying to relax at the same time. Relaxing comes into play when I have a deep trust in the gear I'm using, ammunition, training but most of all myself."
What will you be taking in your kitbag?
"Firstly, there's a bit of a process when it comes to preparing my range bag. I have to start with about 30 pages of paperwork to be able to carry rifles from Australia to South Africa.
I then test and check all of my equipment. This includes ammunition testing to make sure the batches are matched to each rifle for consistency and reliability. By testing the ammunition to each barrel it takes one of the equipment error equations out of my mind.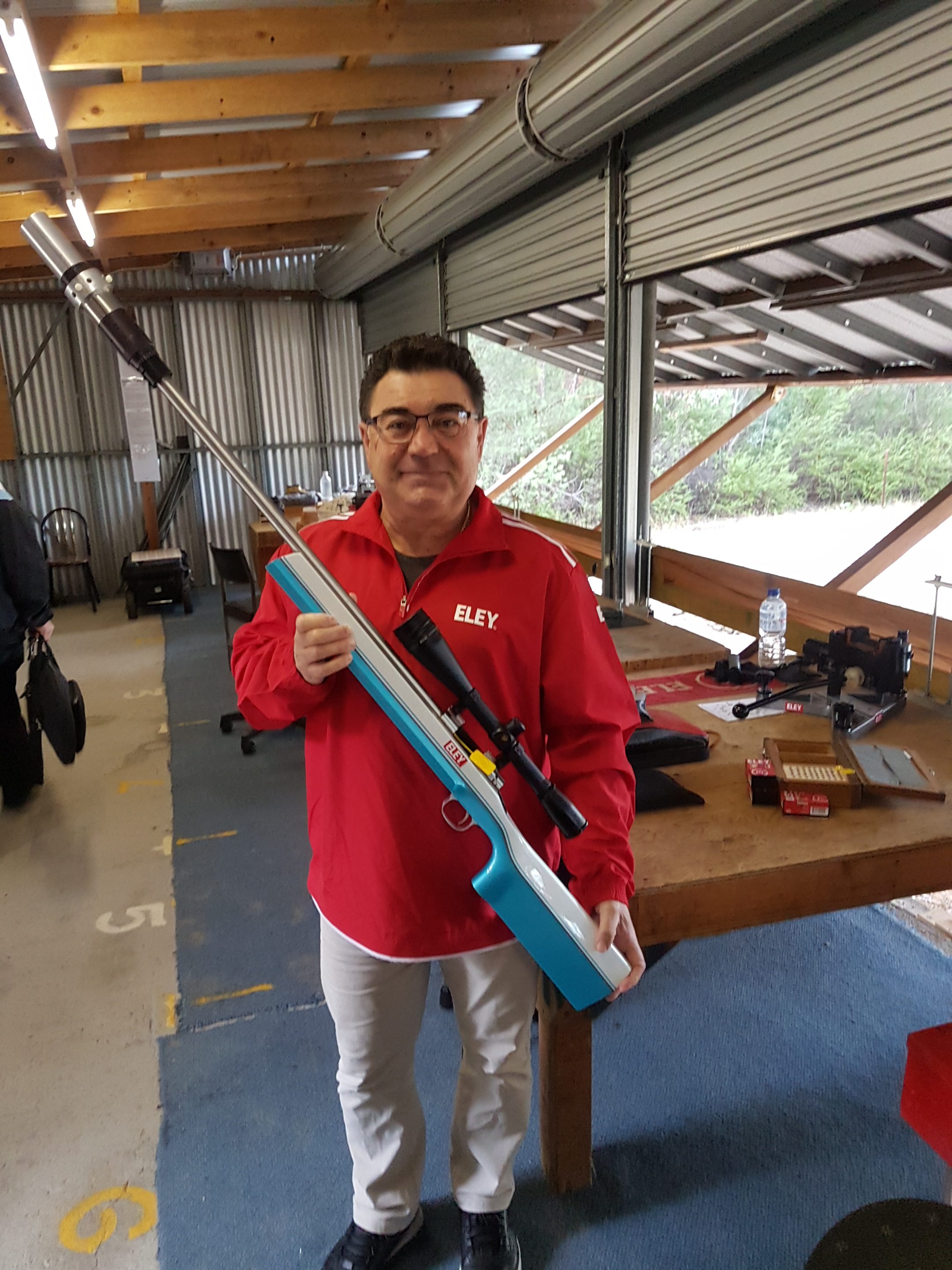 Therefore, in the actual bag, I will be taking two rifles (I share another with a team mate over there), along with 1,200 rounds of ELEY tenex.
Cleaning gear, rear bag spotting scope and other equipment all make up my range bag. However, again I need to share some gear so the front rest and flags are coming with a team mate.
In total, my gear and bag weigh 26kg, only leaving me 4kg for uniforms and 7kg of carry on clothes! Meaning any medals won need to be worn home!"
You can find out more about the championships by visiting the WRABF website. Do you want to try and shoot benchrest? View ELEY's range of benchrest rimfire ammunition to find the ammo for you to ensure shot-to-shot consistency in every round.