At ELEY, we're continuing to invest in and develop our range of competition air pellets. This includes a number of improvements to our manufacturing capability, as well as a brand new test range.
The expansion and relocation means we have greater control over output, increased capacity and improved batches. Innovation and continuous product development has long separated us from our competitors. We're confident the improvements made to our pellet production will help us to maintain our reputation as the world-leading manufacturer of the most consistently accurate competition ammunition.
Part of the investment includes a brand new test range facility where shooters can batch test ELEY tenex air pellets. Advances include improved clamping technology, airflow control and enhanced safety features.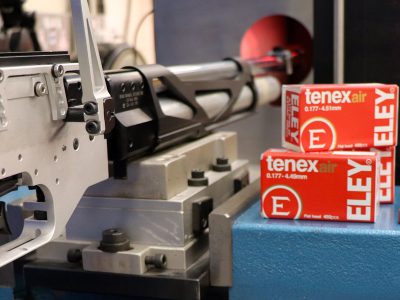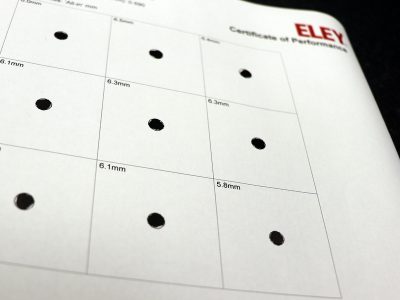 Investment in the latest technology means we can offer state-of-the-art testing facilities for shooters wanting to find their perfect batch. This highlights our commitment to manufacturing world-class products for our customers.
View our complete range of .177 competition pellets.
Come and try out the new air pellet test range for yourself. Batch testing is designed to find the most accurate ammunition for your barrel to deliver results, records, and medals.
Book your batch test today or call Martyn Buttery on +44 (0)121 313 4539.