Simply put, zeroing refers to aligning your scope or optic with your barrel so the crosshairs match where the bullet will fall. Thus, improving your shooting accuracy. UK hunter and ELEY ambassador, Mick Garvey is back to give his advice on the significance of achieving a zero and how to maintain it.
"One of the most important parts of shooting, and arguably one of the most overlooked, is to check your zero. We all have guns that will probably outperform us and will be as accurate as you could wish for. However, all this adds up to nothing unless you check your zero.
Guns and scopes get thrown in the back of cars or trucks and in cabinets. Or they can get knocked when out in the woods and fields. I recently had my foxing gun fall over, only a slight one and onto a well-padded grassy floor. I immediately knew that it could have caused a zero shift and this could cause a miss or worse. Luckily I was in an area where I could check the zero and a five minute job saved what could have been a disastrous outing. Fortunately the poi was still bang on but it pays to err on the side of caution and stay safe.
The first thing I usually do when out with the rimfire and air rifles is check the zero. It takes just minutes at most and as above can save so much heartache. The confidence it gives is priceless, knowing the gun is "bang on" and any weakness is down to the operator.
Today I decided to take the Ruger 10/22 out for round testing and zero assessing. I'm pleased I did. My test groups are usually five round affairs and I expect sub one inch groups at 50yards with the rimfire. This gives me scope to be pretty much "on" at 80yards with a little holdover for longer shots.
Today I was using a mix of ELEY subsonic and HV hollow's to gauge the change in poi for the HV's as the Ruger was set up for subs. My chosen area gave me 40yards with no wind. Any further and I'd be in the nettles or wrestling with a slight breeze, so 40yards would be fine.
The first mag showed I needed some slight adjustment in windage and elevation but only very slight. At this range the subs were ½ a mil dot over and the HV's were a full dot over. These would still provide a clean kill at this range without adjustment but out at distance could mean a miss. Getting as near as possible to perfection is what's required and I was now there.
The time taken today will pay dividends next time and the confidence in the ELEY Hollows has grown yet again. The best groups came from the HV's which suits me fine. I intend to use these 100% of the time in the semi auto Ruger. The groups are amazing as you can see in the photos. I even tried a comparison between my FX Dreamline Lite which also performed well. All were 5p coin sized holes but the HV's took 1st prize.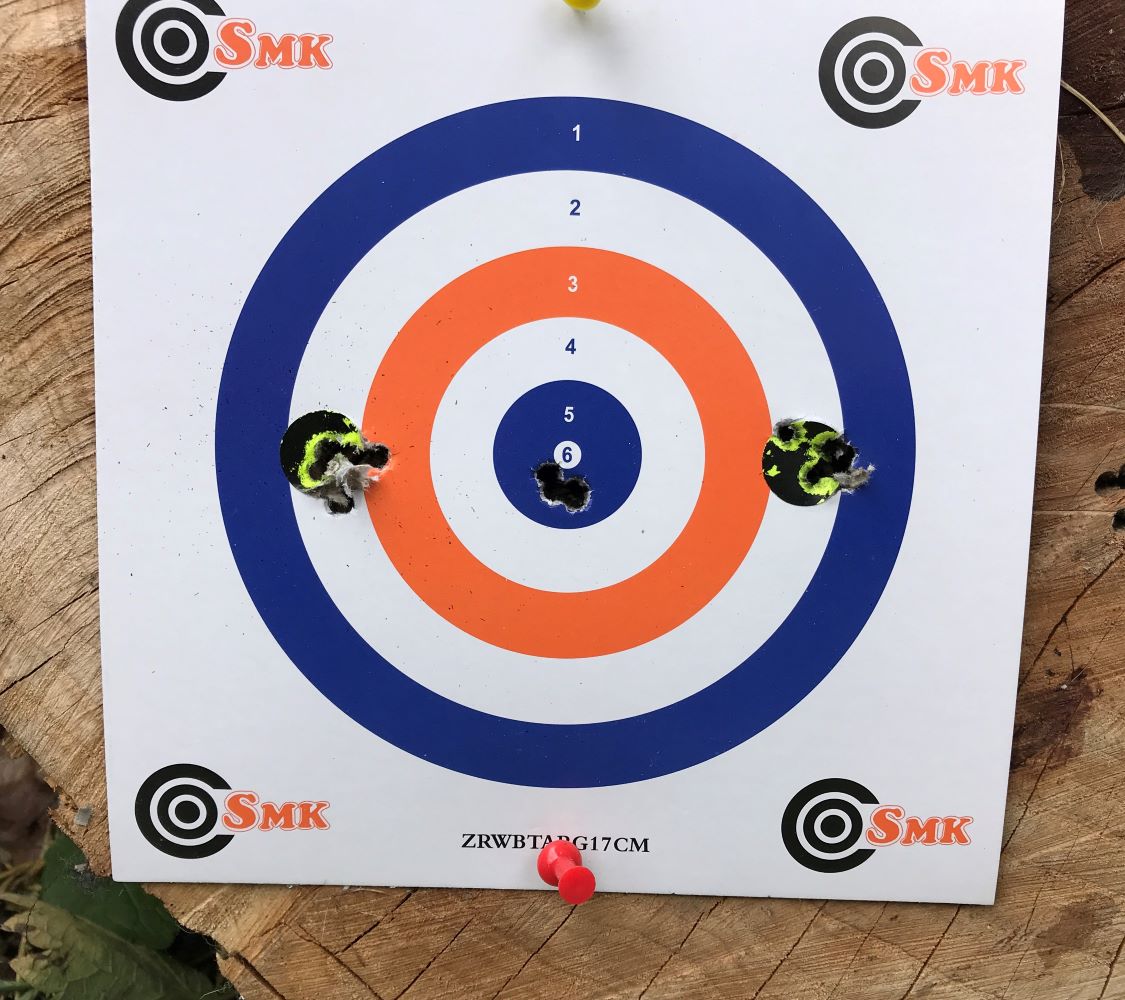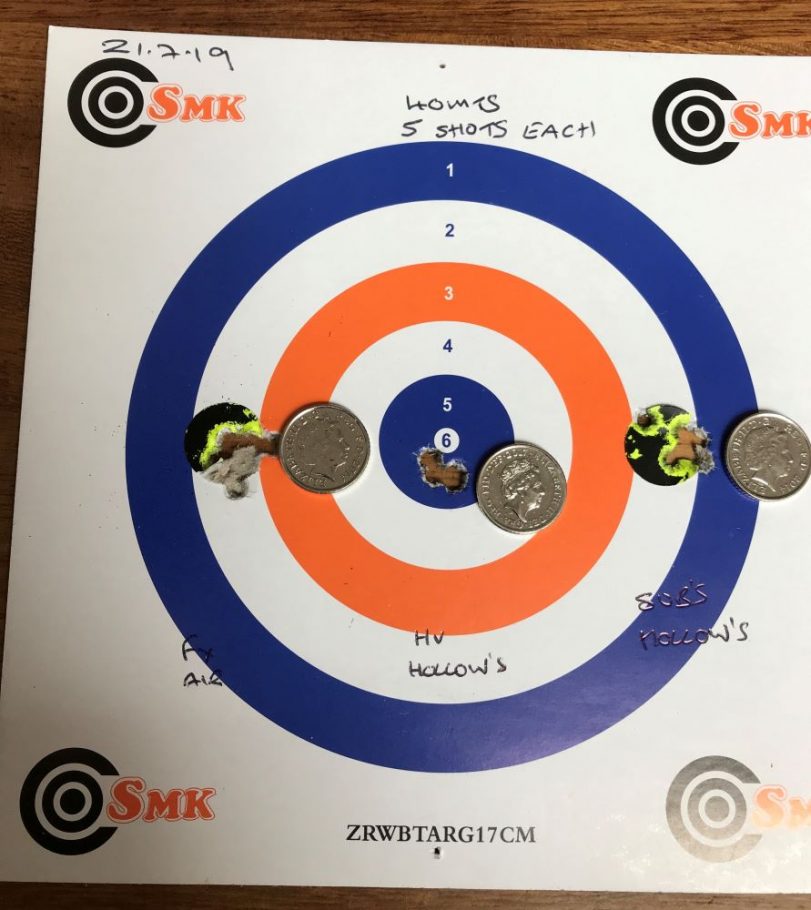 Not only is zero checking a must, but it is enjoyable too. Any trigger time is, so check that zero and go from Zero to Hero!"
For more information on how to zero your rifle, check out this video tutorial from ShootingUK.
To view ELEY's full range of .22LR pest control rounds, visit our hunting ammunition page.